[JAPAN SPORTS NOTEBOOK] Shohei Ohtani Showing He's One of MLB's Best Pitchers
In five starts this season, Angels pitcher Shohei Ohtani has silenced opposing batters. He has a 0.64 ERA, best among MLB's starting pitchers.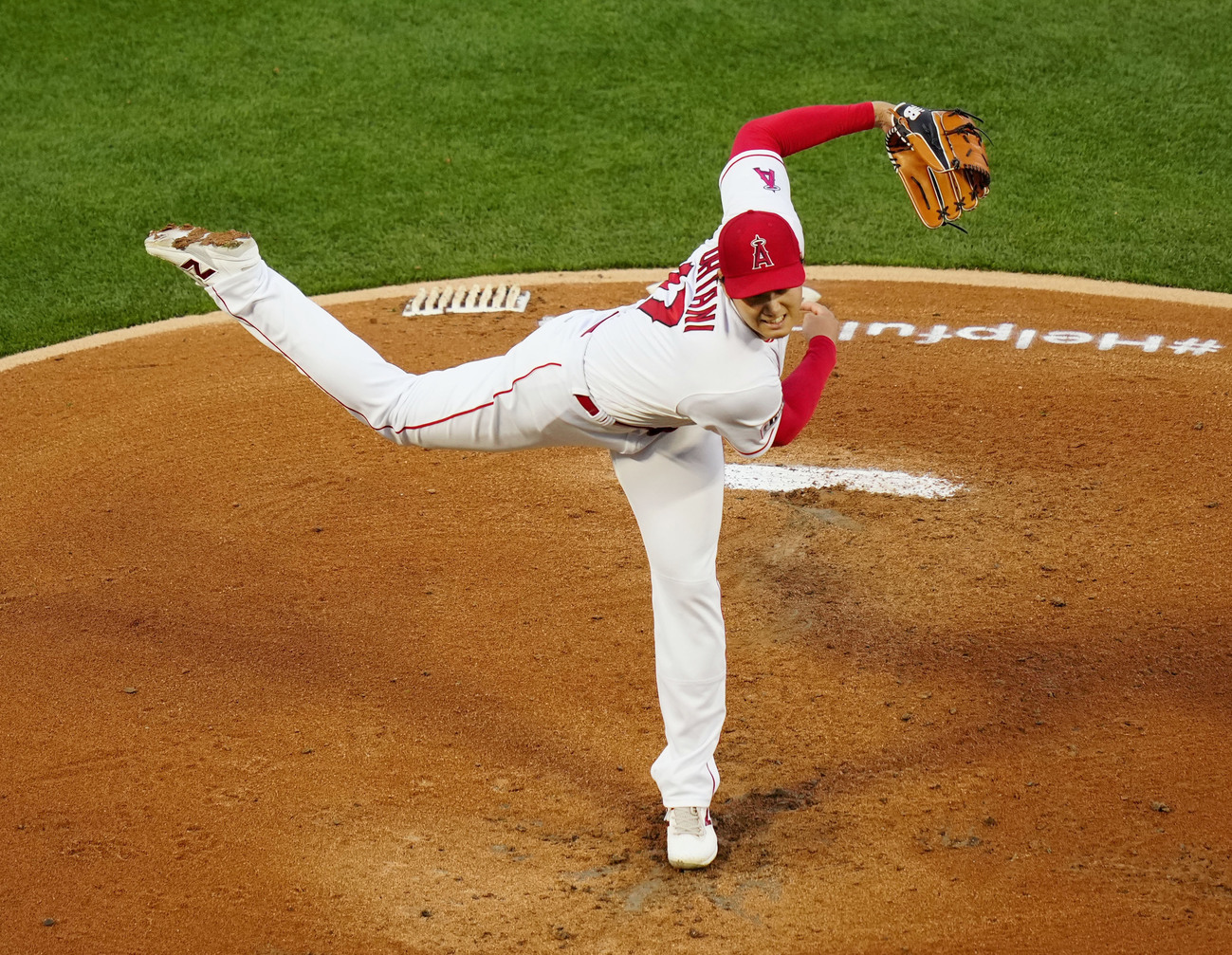 Shohei Ohtani struck out more than 200 batters for the first time in his MLB career last season, finishing with 219.
This season, Ohtani is giving opposing hitters just as much frustration when they step into the batter's box to face him.

Ohtani has held foes to eight hits in his first 28 innings this season. He's walked 15, struck out 38 and owns a 3-0 record in five starts with an MLB-best 0.64 ERA.
Ohtani has pitched either six or seven innings in four of his five starts, allowing three or less hits in those outings.

In another appearance, he worked two innings before a rain delay, then didn't return to pitch again on Monday, April 17 against the Boston Red Sox.

Ohtani made his latest start on Friday, April 21 and flummoxed Kansas City Royals batters. He yielded two hits and struck out 11 in seven dominant, scoreless innings in the Angels' 2-0 home win. And he stretched his franchise record to 12 straight starts allowing two runs or less.

The first inning was a good sign for Ohtani. He retired the side (Bobby Witt Jr, MJ Melendez and Vinnie Pasquantino) in order on three strikeouts, needing only 12 pitches to get through the inning.

After the game, Angels backup catcher Chad Wallach said he was thoroughly impressed with Ohtani's performance.

"I love catching him," Wallach told The Associated Press. "Probably the best stuff I've ever seen, so it's fun for me to be back there and just catch pitches. ... "[The first inning] was the best I've ever seen. He was throwing it exactly where he wanted to, and just all the pitches were nasty."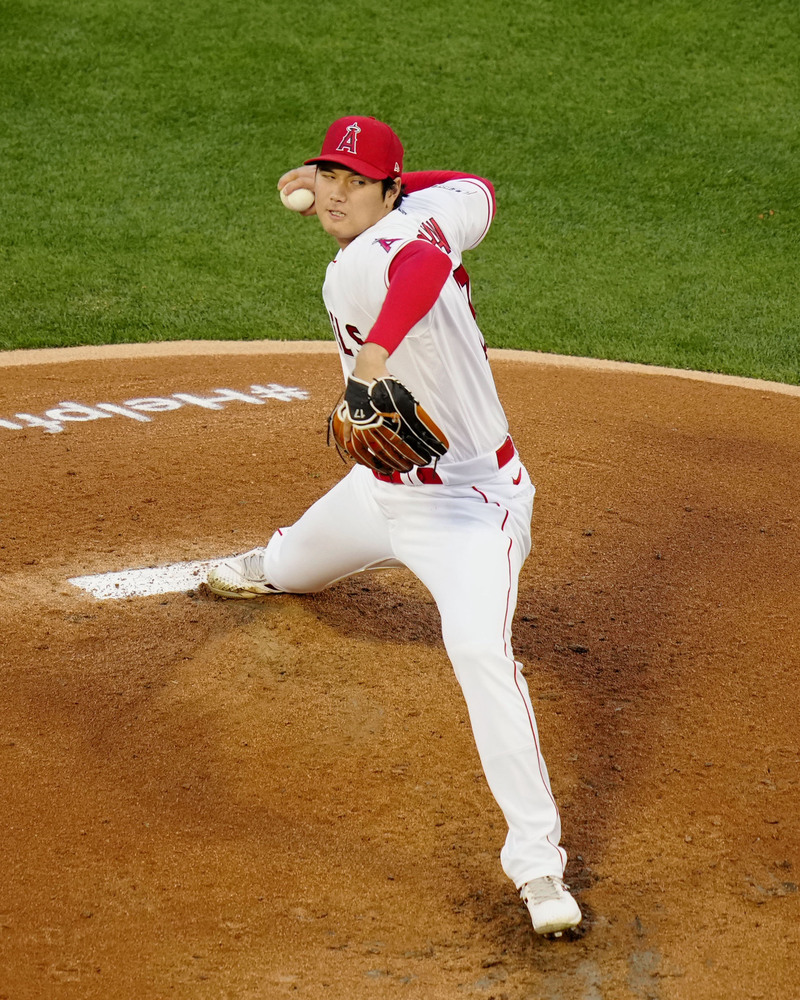 Personal Success in Recent Seasons
Ohtani finished fourth in American League Cy Young Award voting in 2022. He went 15-9, notching an MLB career-high total in wins, and had a 2.33 ERA in 166 innings pitched. Pinpoint control (overpowering pitching, too) defined his season, with 44 walks a stark contrast to 219 strikeouts.

Clearly laser-focused on baseball after helping carry Samurai Japan to the World Baseball Classic title in March, Ohtani's overall effectiveness has been off the charts to open the 2023 MLB season.

Opponents are hitting .092 against him, with just eight hits in 87 at-bats, including only a pair of extra-base hits (two doubles).

After winning the American League MVP award in 2021 by a unanimous vote and finishing as the AL runner-up for the same accolade a year later, it surprises nobody that Ohtani is having another notable season as a pitcher. His batting prowess throughout his MLB career has also attracted attention, and Ohtani is expected to slug a lot of home runs this season.

In his first 19 games, Ohtani is off to a relatively quiet start as a hitter. He's batting .268 with four home runs and 11 RBIs through Friday. In 71 at-bats, he's whiffed 20 times. He's also been walked 10 times, a reminder that pitchers are selective in what they throw to him.
Ohtani Says He's in Good Physical Condition
Ohtani appears pleased with his physical fitness at this stage of the season, which he cited as a key to his success as a pitcher in 2023.

"The biggest factor, rather than this or that about my pitching, is being in good physical condition," Ohtani said, according to Kyodo News.
"I've walked and hit a lot of batters this season, but on the bright side, batters are not hitting for average against me."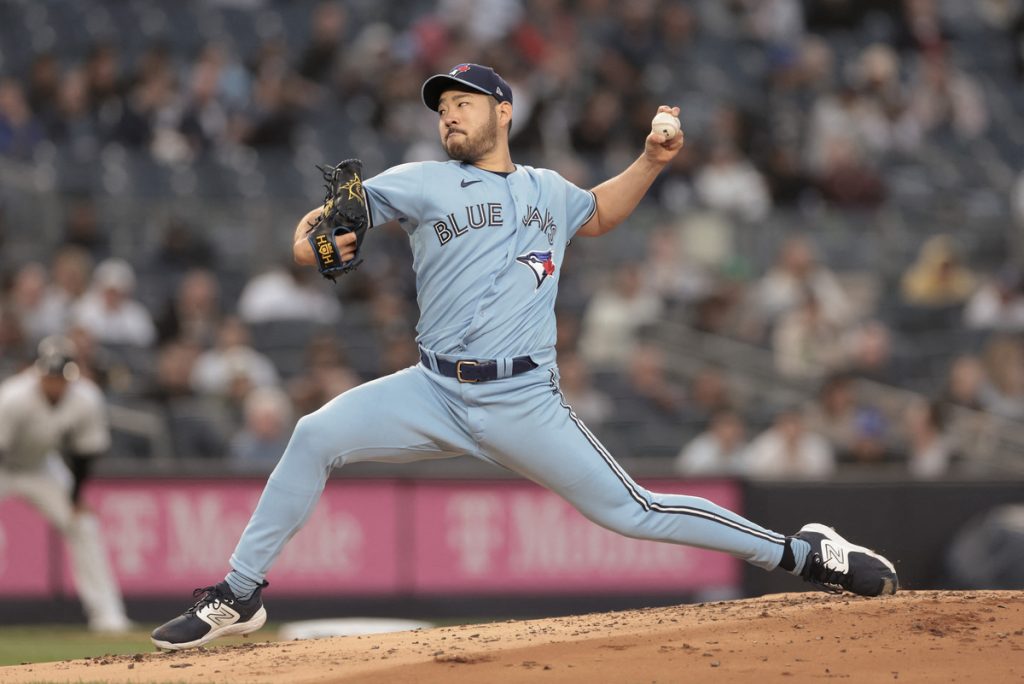 Kikuchi Improves to 3-0
Toronto Blue Jays lefty Yusei Kikuchi is 3-0 in four starts. Kikuchi, in his second season with Toronto, lost his spot in the starting rotation last year after several unproductive starts and finished the season with a 6-7 record and a 5.19 ERA in 32 appearances.

This season, he's walked five batters and fanned 20 in 21 ⅓ innings to date. He collected his third win with a solid six-inning effort against the New York Yankees on Friday, April 21, holding the potent lineup to four hits and a run, walking two and striking out three at Yankee Stadium.

For Kikuchi, an aggressive mindset is a key to his success in 2023.

"Just being able to attack the hitters and just keeping that mentality I think has been big for me," Kikuchi was quoted as saying by The Associated Press.
Blue Jays catcher Danny Jansen said Kikuchi's commitment to improve has paid off.

"He's got great stuff and he's a competitor," Jansen said of Kikuchi, according to Sportsnet on April 15. "Nobody holds him to a higher standard than himself. He worked his butt off all off-season and in spring. Early in the season, he's been electric."
Updates on Senga, Suzuki and Darvish
In addition, other Japanese players have had productive starts to the MLB season.

New York Mets pitcher Kodai Senga is 3-0 in four starts. He's the first to acknowledge, however, that he wants to improve his control on the mound. Senga, in his first season in the majors, has issued 14 walks and struck out 25 batters in 21 innings.

Chicago Cubs outfielder Seiya Suzuki, who began the season on the injured list (oblique muscle), is batting .370 in seven games (through April 21). He's provided an offensive spark in recent contests.
Although he's yet to win his first game of the season, San Diego Padres starter Yu Darvish has pitched effectively. Through three starts, he's 0-2 with a 3.44 ERA in 18⅓ innings.

In Darvish's most recent start, the Padres lost 1-0 to the Milwaukee Brewers on April 16. He allowed the lone run and four hits and sent 12 batters back to the dugout as strikeout victims, but his team failed to provide any offense for him in the loss.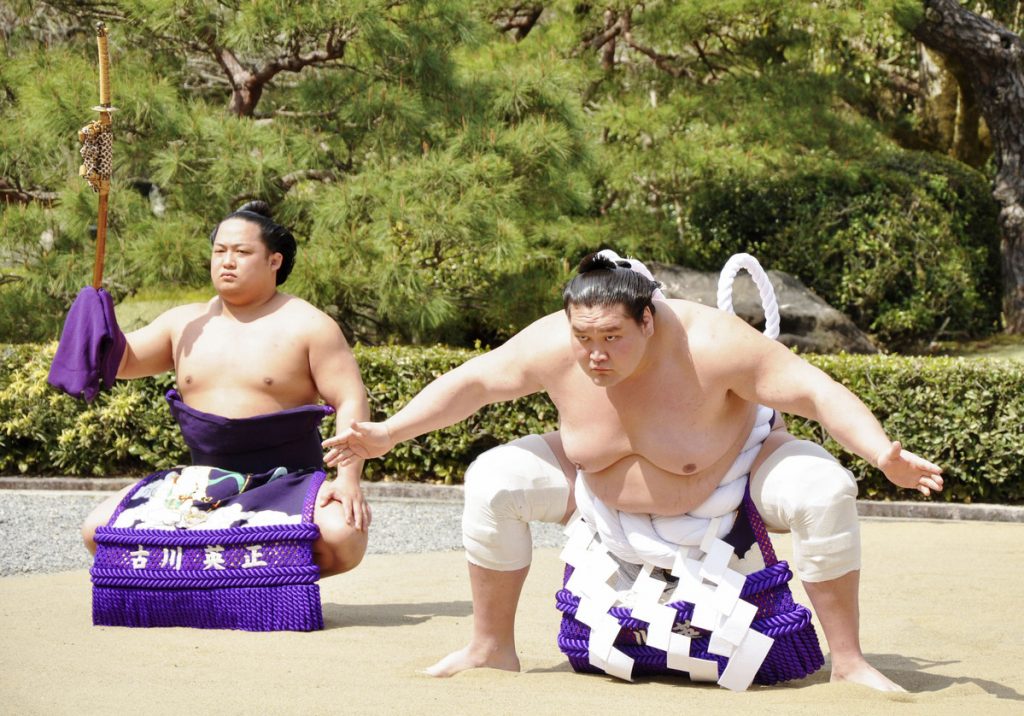 Sumo
Terunofuji Says He'll Compete in Summer Basho
Yokozuna Terunofuji, who has been sidelined since undergoing surgery on both knees in October 2022, is ready to make a comeback.

The 31-year-old native of Mongolia announced on Monday, April 17 that he's planning to compete in the Summer Grand Sumo Tournament, which begins on May 14 at Tokyo's Ryogoku Kokugikan.

Terunofuji, who turned pro in 2011, has won seven Emperor's Cups during his wrestling career. He earned his most recent title at the 2022 Summer Basho.

Terunofuji began training again on April 15, taking a cautious approach.

"I'm training carefully," Terunofuji was quoted as saying by Kyodo News.

He added, "I'll take my time to get back to where I used to be."

RELATED: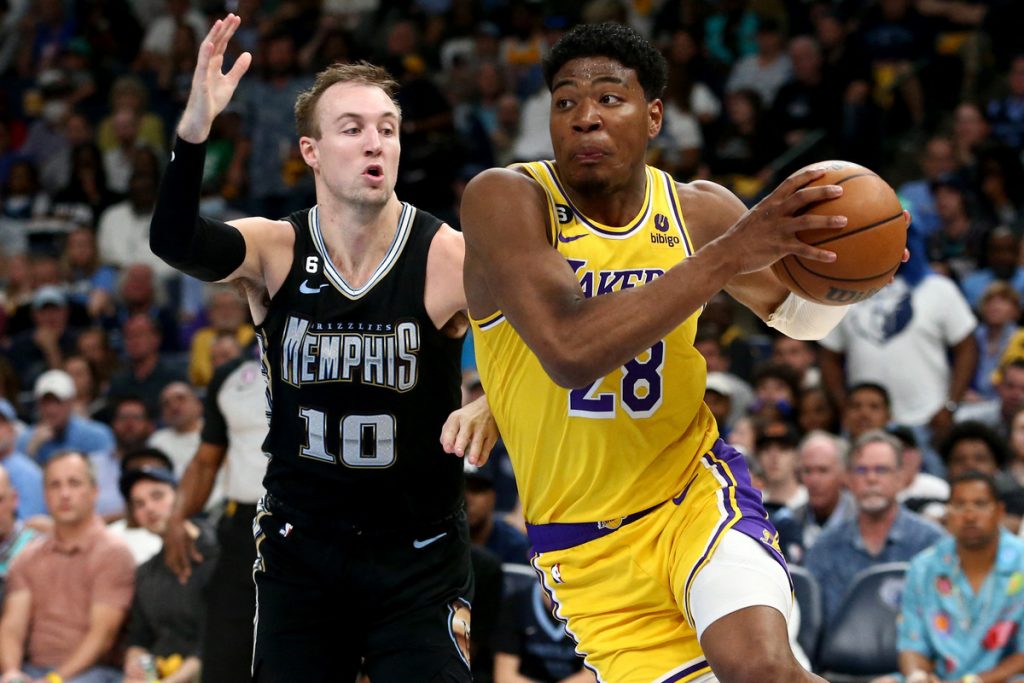 Basketball
Hachimura Has Back-to-Back 20-Point Games in Playoffs
Los Angeles Lakers forward Rui Hachimura scored 20 points in Game 2 of his team's NBA first-round playoff series against the Memphis Grizzlies on Wednesday, April 19.

The Lakers lost 103-93 as the Grizzlies evened the series at one game apiece.

Hachimura was 7-for-12 from the floor, including 2-for-4 from 3-point range. He added five rebounds, two assists and a steal in 32 minutes. LeBron James scored a team-high 28 points.

In Game 1 on April 16, Hachimura scored a team-high 29 points in LA's 128-112 win.
The Lakers took a 2-1 series lead on Saturday, beating the visiting Grizzlies 111-101. Hachimura scored 16 points and grabbed five rebounds in 22 minutes off the bench.

Game 4 of the best-of-seven series is on Monday, April 24 in Los Angeles.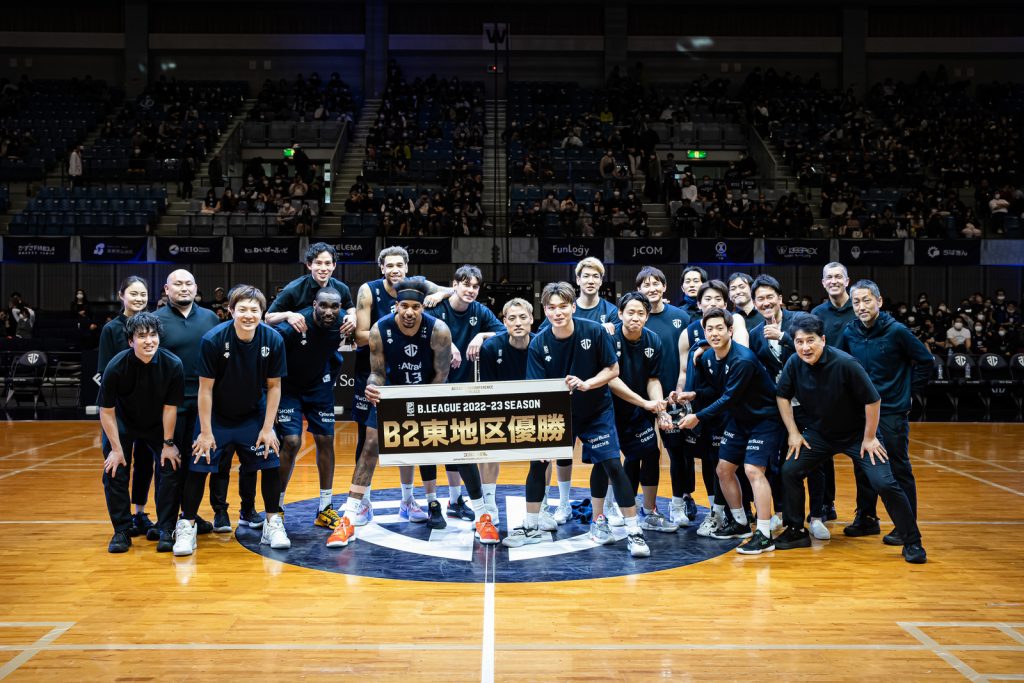 B2 Newcomer Altiri Chiba Clinch East Title
The Altiri Chiba, playing their first season in the B.League second division, captured the Eastern Conference regular-season title by beating the visiting Koshigaya Alphas 91-73 on Saturday afternoon, April 22.
It was the penultimate game on both teams' 2022-23 regular-season schedule.
The Alphas (44-15), who have also qualified for the playoffs, trailed 28-8 after one quarter at Chiba Port Arena.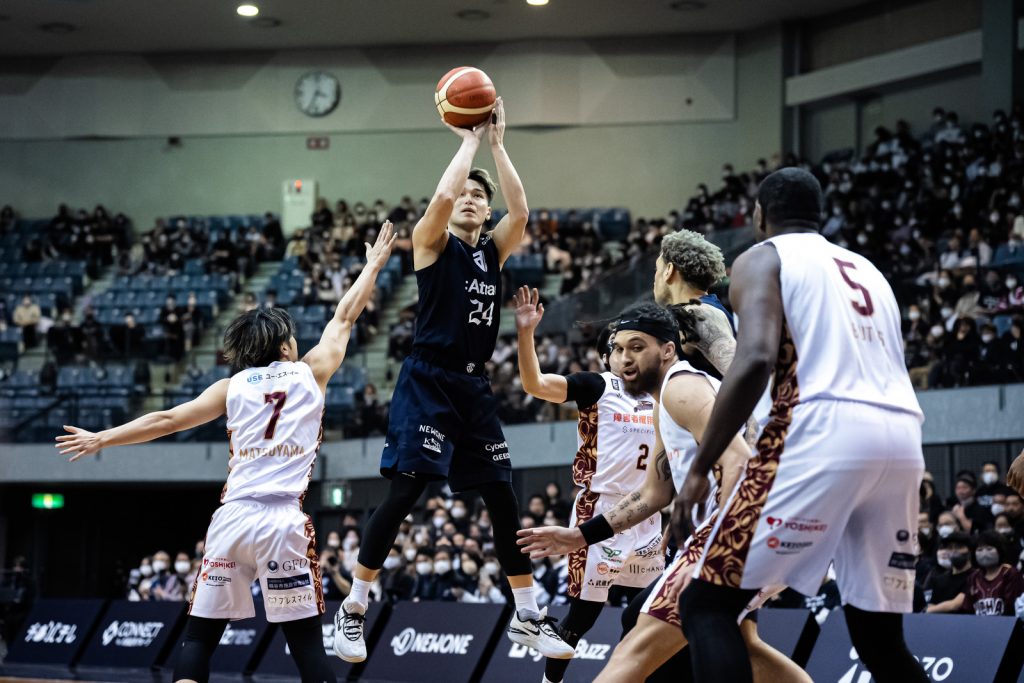 Former University of Arizona forward Brandon Ashley paced the Altiri (47-12) with 25 points and grabbed nine rebounds. Shooting guard Yuto Otsuka contributed 20 points, including 6 of 9 from beyond the 3-point arc.
Australian bench boss Andrej Lemanis is in his second season as Chiba's coach.
"I think you can understand how important the game was for the players," Lemanis said in a postgame news conference.
"It was a great process [to clinch a playoff spot] and a performance to be proud of. Koshigaya is a good team, so I expected that there would be times when it would go well and times when it would go badly, but even so, we were able to concentrate on what we needed to do."
Chiba entered the B.League as a third-division team for the 2021-22 season, went 37-7 in its first season and earned promotion to B2.
The B2 playoffs will start on May 6.

In the B2's Western Conference, the Saga Ballooners (44-15) and Nagasaki Velca (42-17) have earned the top two playoff berths. Other B2 playoff participants include the Kumamoto Volters (35-24), Nishinomiya Storks (29-31), Aomori Wat's (28-31) and Fukushima Firebonds (28-32).
At the conclusion of the playoffs, the top two B2 postseason finishers will earn promotion to B1 for the 2023-24 campaign.
RELATED: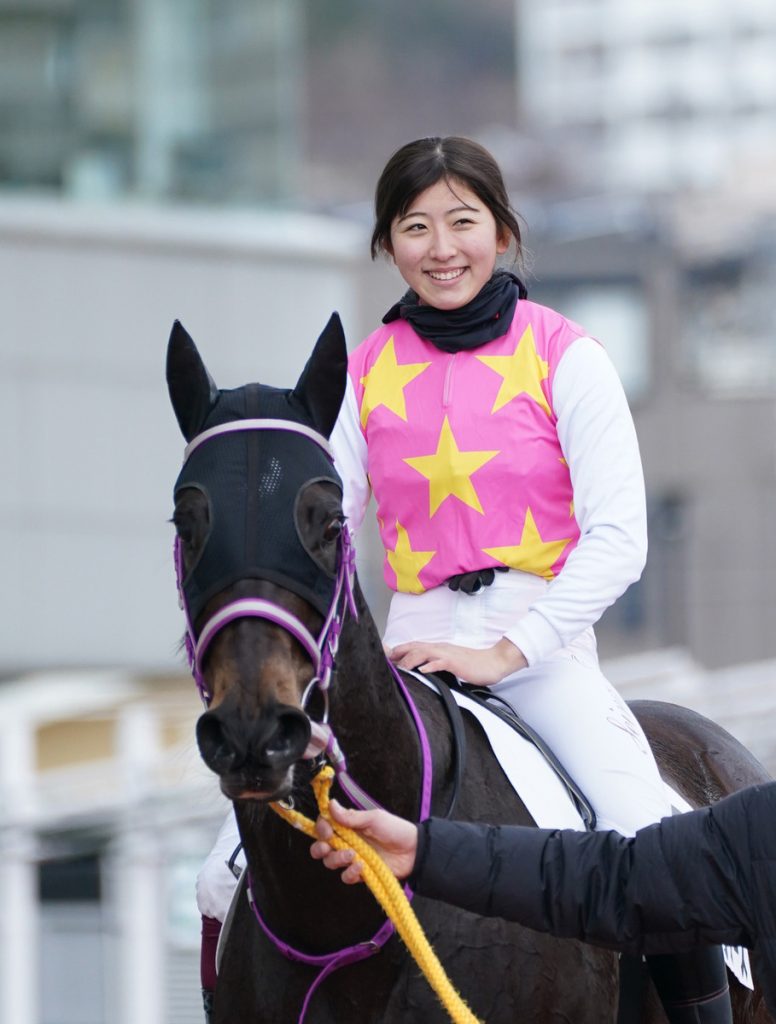 Horse Racing
Imamura Continues to Make Strides in Jockey Career
Up-and-coming female jockey Seina Imamura has ridden in 203 races through Saturday, April 22 this season, according to the Japan Racing Association.

The 19-year-old Imamura is currently 24th in the JRA's jockey win rankings.

She has won 15 races so far this season, with 16 runner-up finishes and 15 third-place finishes, while placing fourth 11 times and fifth 12 times.

In 2022, Imamura was named the JRA's Best Jockey (Newcomer) after winning 51 races (fourth-best in JRA history for a debutante) in 606 starts. She also placed second 48 times and third 42 times. Imamura became the first woman to win the award.
RELATED: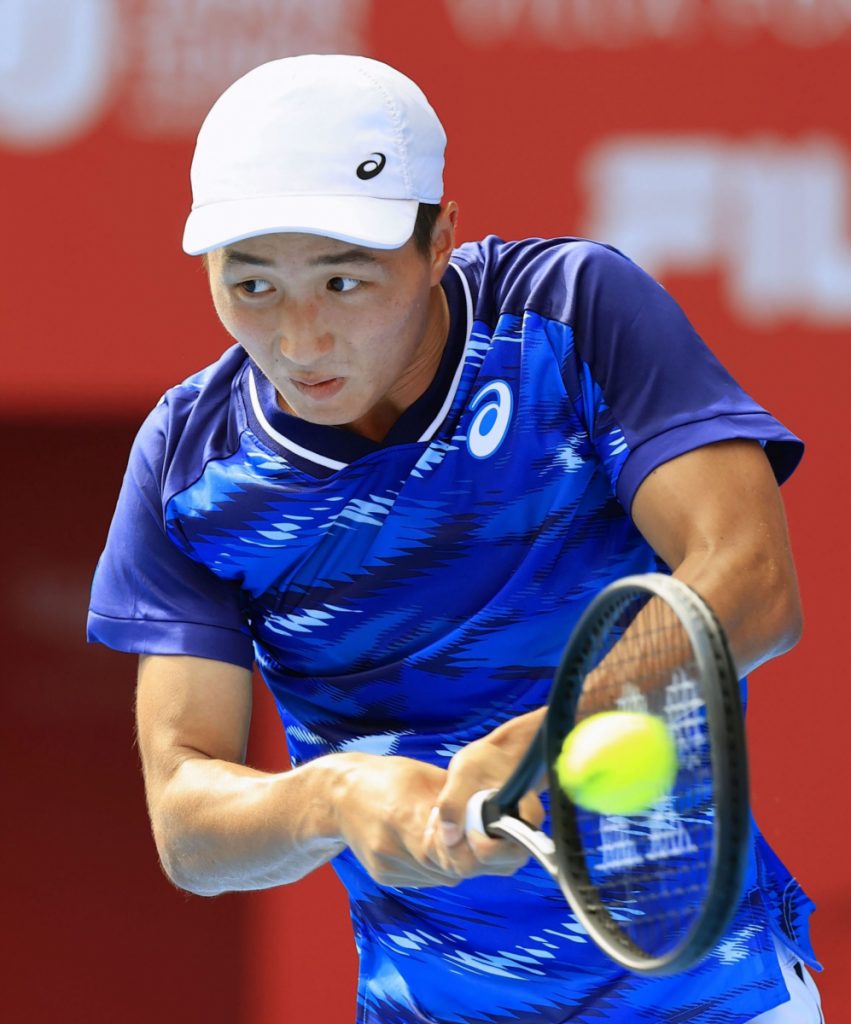 Tennis
Mochizuki Draws Inspiration from MLB Standouts Ohtani, Darvish
Shintaro Mochizuki, who won the singles title at the ATP Challenger Tour's Open Citta della Disfida in Barletta, Italy, on April 9, recently admitted that famous Japanese athletes in the nation's most prominent sport on the global stage inspire him.

He mentioned in an interview with the ATP Tour website that baseball stars Shohei Ohtani and Yu Darvish are role models for him.
The reason?
Mochizuki said, "They're my favorite. I've never met them, but I think they're super strict with nutrition, fitness, everything they do is amazing. I think that's why they're playing at that level."
The Kawasaki native continued: "I learn a lot of things from baseball players. Those guys always have a purpose to work, to practice, to go to the gym, to sleep, also their recovery is very important."
Mochizuki is curious about how the MLB stars prepare during their regimented schedules.
"Those are the things that I always want to know about what they do after a game, before a game, and their routine," Mochizuki, who turns 20 on June 3, noted, according to the ATP Tour article. "I try to find them on the internet. If I get a chance, I want to meet them and I want to ask them a lot of questions."
Mochizuki defeated Santiago Rodriguez Taverna 6-1, 6-4 in the title match in the Barletta Challenger tournament. Two Japanese teenagers previously triumphed in ATP Challenger Tour tournaments: Kei Nishikori in 2008 and Yoshihito Nishioka in 2014.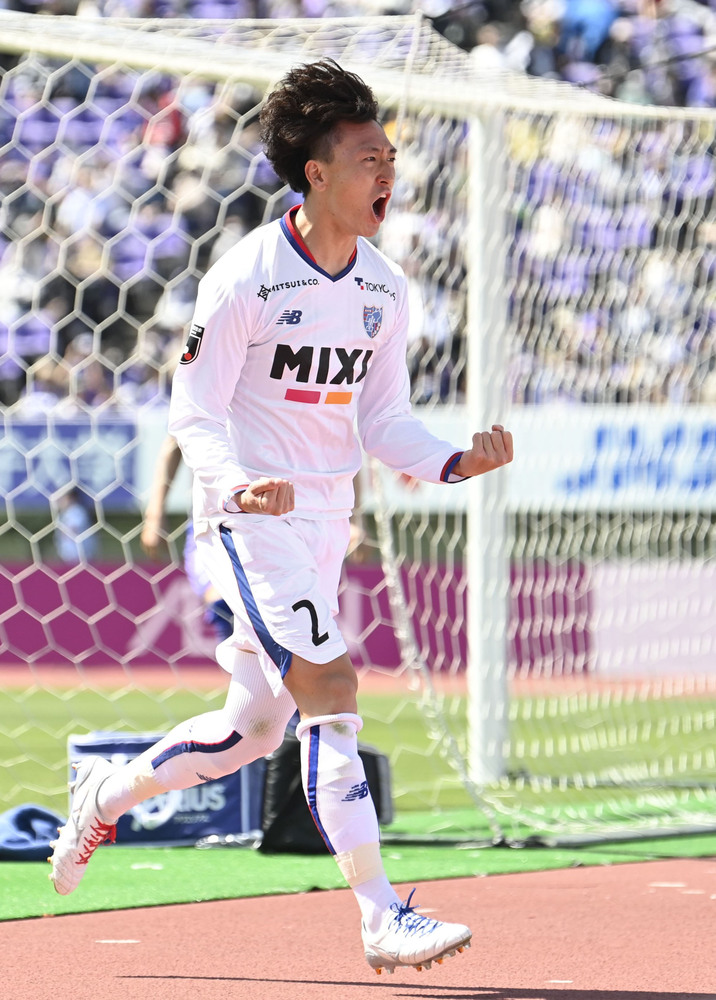 Soccer
FC Tokyo Starts Strong in Victory over Sanfrecce Hiroshima
FC Tokyo didn't take many shots in its J.League away match against Sanfrecce Hiroshima on Saturday, April 22.

But manager Albert Puig's team capitalized on its scoring opportunities. FC Tokyo scored on 66% of its three shots, getting goals from Hotaka Nakamura in the fifth minute and Shuto Abe in the 28th in a 2-1 victory over the hosts.
Tsukasa Morishima's 38th-minute tally wasn't enough to extend Sanfrecce's winning streak in J.League matches to six.
As of April 22, FC Tokyo (3 wins, 3 draws, 3 defeats) is eighth in the J.League standings with 12 points through nine games.

Vissel Kobe (6-1-2, 19 points) sit atop the 18-team table, followed by Yokohama F. Marinos (5-2-2), Nagoya Grampus (5-2-1) and Sanfrecce (5-2-2), all of whom have 17 points.
National Team Update
The Japan men's national team is set to play a pair of June friendlies, it was announced on Friday, April 21.
On June 15, Japan will face El Salvador at Aichi Prefecture's Toyota Stadium.
Peru will visit Panasonic Stadium in Suita, Osaka Prefecture, on June 20 to play the Samurai Blue.
Briefly...
Tohoku Rakuten Golden Eagles pitcher Masahiro Tanaka recorded his 2,500th career strikeout in the Pacific League club's 8-7 win over the Hokkaido Nipponham Fighters on Friday, April 21. Tanaka has 1,510 strikeouts in NPB (2007-13, 2021-present) and had 991 Ks with the New York Yankees (2014-10).
Hanshin Tigers pitcher Shoki Murakami earned his first NPB victory on Saturday, April 22, tossing a two-hit shoutout and striking out 10 in a 2-0 win over the Chunichi Dragons in Nagoya. In his previous start, Murakami, 24, was pulled for a pinch hitter after tossing seven perfect innings.

Author: Ed Odeven
Find Ed on JAPAN Forward's dedicated website, SportsLook. Follow his [Japan Sports Notebook] on Sundays, [Odds and Evens] during the week, and Twitter @ed_odeven.