Shoma Uno, Kaori Sakamoto Vying for Victories at NHK Trophy
The reigning world champions came through their workouts unscathed and will head into the NHK Trophy in Sapporo as prohibitive favorites.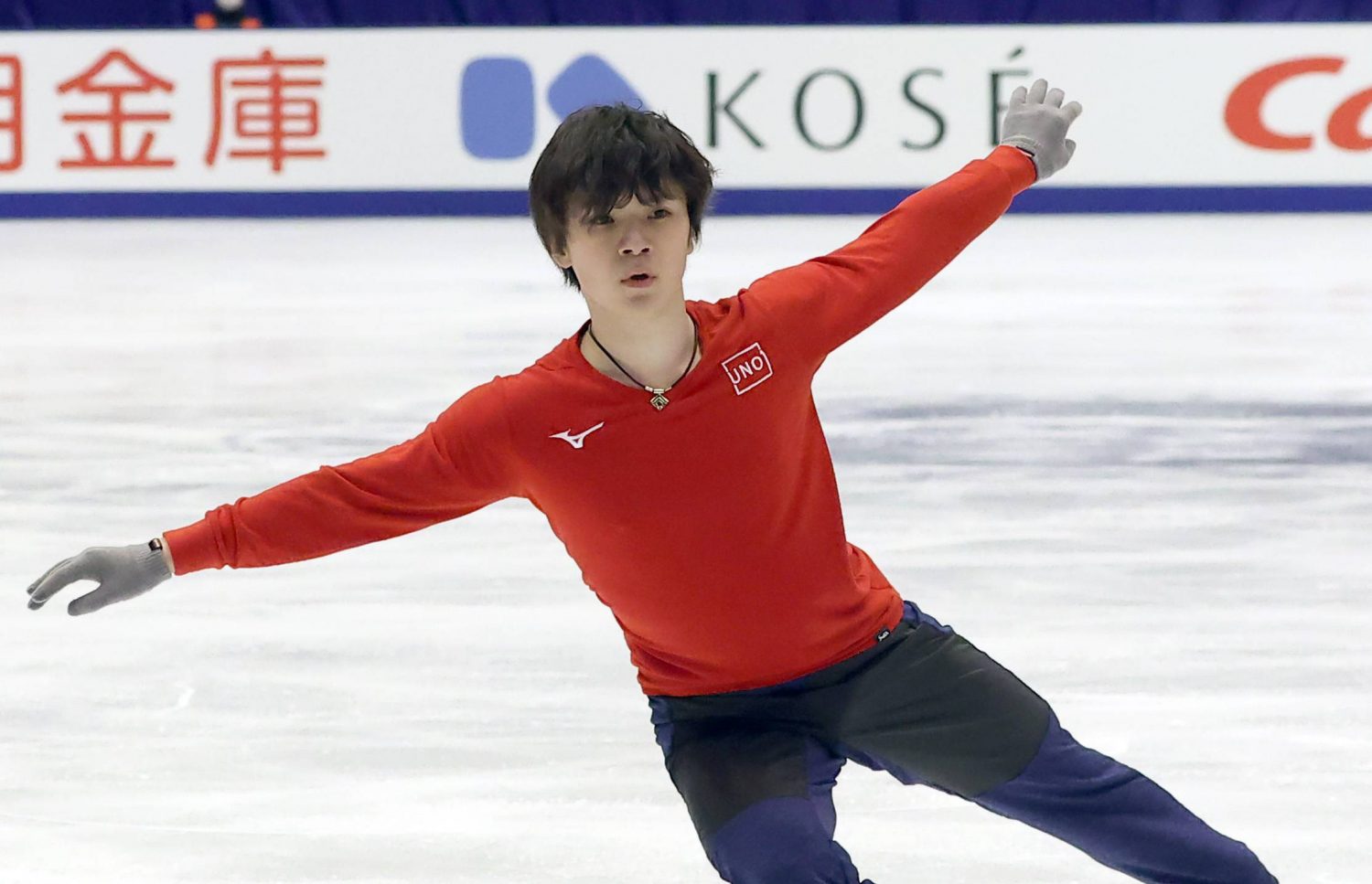 SAPPORO ― World champions Shoma Uno and Kaori Sakamoto practiced on Thursday, November 17 at Makomanai Arena ahead of Friday's short program at the NHK Trophy. The two Olympic medalists came through their workouts unscathed and will head into the competition as prohibitive favorites.
Both Uno and Sakamoto can lock up places in next month's Grand Prix Final in Turin, Italy, with victories here this weekend.
Uno worked his free skate to "Air on the G String" during the afternoon session, while Sakamoto went through her paces to her free program number "Elastic Heart."
After having won Skate Canada last month, Uno landed a quad flip and a quad toe loop but said afterward he has been struggling with the former.
"My frustrations were evident. They were reflected by my expression," Uno stated. "I was frustrated that it wasn't going my way. And I don't want to give up. I want to do my best every time."
Uno said he consulted with coach Stephane Lambiel about the flip issues and received encouragement.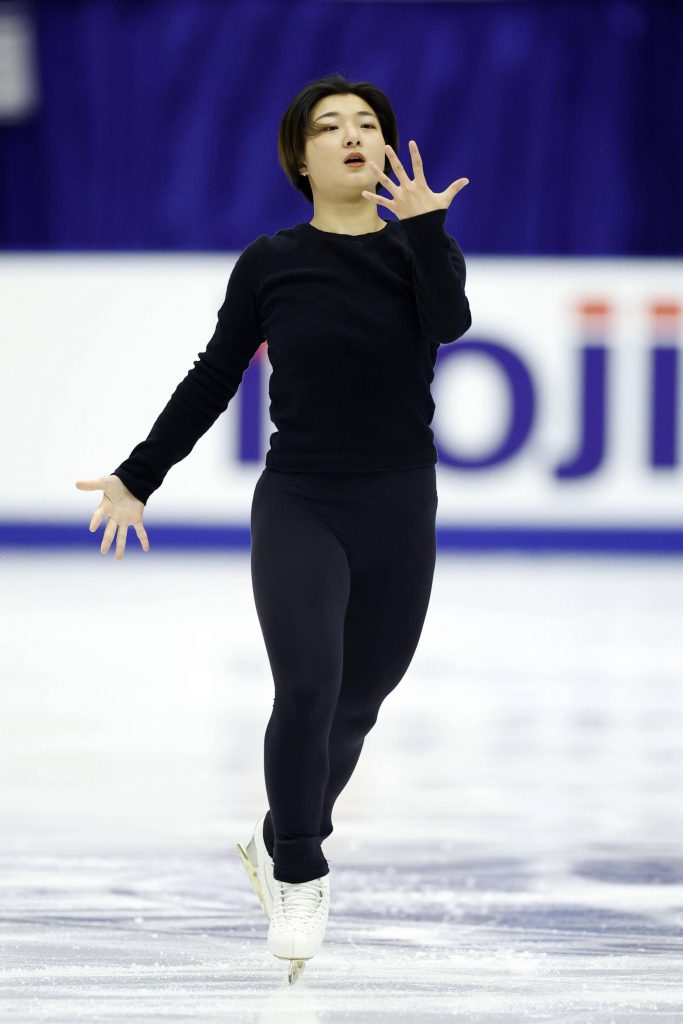 Sakamoto Targets Qualifying for GP Final
Sakamoto, who was victorious at Skate America in October, talked about what she has been working on the past few weeks.
"I failed in the free skate there, so I focused on [fixing] it," Sakamoto commented.
She said she sent video of her free program workouts to choreographer Marie-France Dubreuil for advice.
Sakamoto acknowledged that she controls her own fate regarding making the GP Final.
"This year, the chance for the final is right in front of me," Sakamoto remarked. "I will do my best to seize it."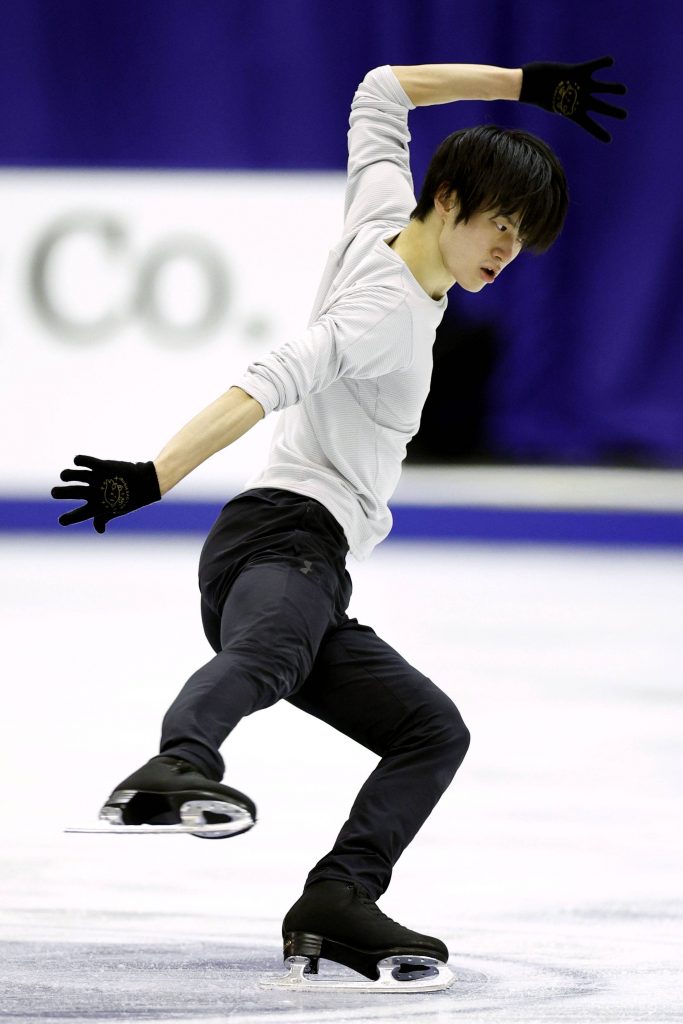 Yamamoto Adjusts His Triple Axel
Sota Yamamoto, who finished second at the Grand Prix de France earlier this month, practiced his free skate to Piano Concerto No. 2 by Rachmaninoff and spoke about his jumps.
"It's been a week since I came back," Yamamoto noted. "I fixed the second half of the [triple] axel, because the success rate has not been good this season. The other jumps are stable."
Asked about the GP Final, Yamamoto took a cautious approach.
"I was second at the last event, but I don't want to think about it too much," Yamamoto said.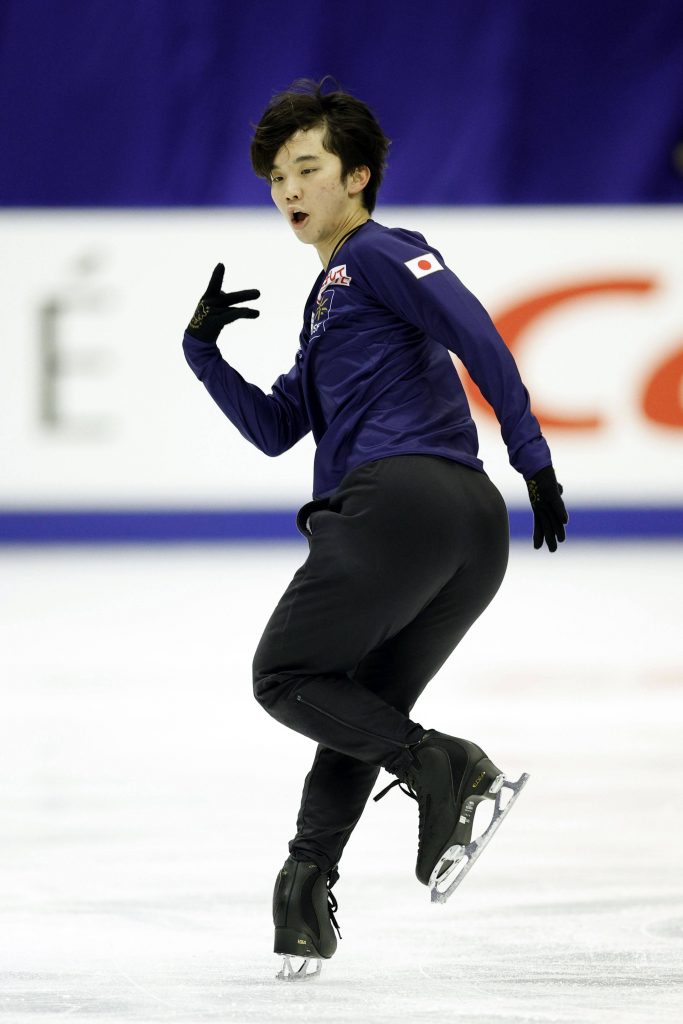 Tomono Maintains Focus
Kazuki Tomono, who came in third at the Grand Prix de France, worked on his free skate of "Die Fledermaus Overture" and said he didn't want to put too much emphasis on making the GP Final.
"I have goals for medals and the final. But I don't want to get greedy in my performance," Tomono stated.

He added, "I just want to enjoy it with a good expression. I'm getting better, so all I have to do is finish the quad comfortably."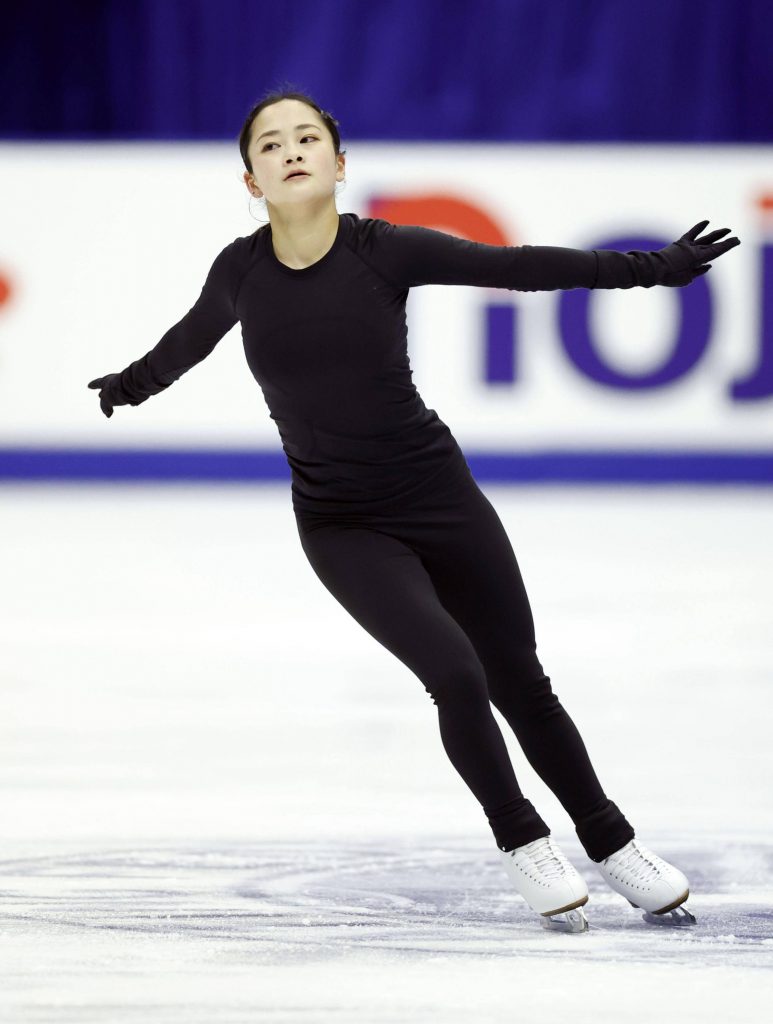 Watanabe Struggles in NHK Trophy Practice
Rinka Watanabe, who was the surprise winner of Skate Canada last month, struggled with landing her triple axel during practice, where she went through her short program to "El Tango de Roxanne."
"Usually I would go from zero to 100 percent success rate on the axel. But today I was increasing about five percent at a time and finally made it to 100 percent," Watanabe noted. "I felt a sense of fulfillment in the adjustment as I aimed for it."
A first or second-place finish here would qualify Watanabe for the GP Final.
"Being here has given me a lot of confidence," Watanabe stated. "On the other hand, I think that there will be a certain amount of anxiety and pressure when considering the final. I hope I can finish this event while enjoying the pressure that I have never felt before."
Sumiyoshi Hopes to Make History with Quad Toe Loop
Rion Sumiyoshi, who took third place at the Grand Prix de France, is hoping to become the first Japanese woman to land a quad toe loop at an ISU event. She landed a few of them and also fell while attempting some on Thursday.
"The direction and axis were fine," Sumiyoshi said. "All that's left now is to raise it so that it can descend cleanly in the actual competition."
Miura, Kihara Favored in Pairs
The NHK Trophy will get underway on Friday afternoon with the pairs short program, where world silver medalists Riku Miura and Ryuichi Kihara will be favored.
Rhythm dance will follow the women's short program on Friday and feature two ice dance teams from Japan ― Misato Komatsubara and Tim Koleto, plus Kana Muramoto and Daisuke Takahashi.
Friday's competition will conclude with the men's short program in the evening.


Author: Jack Gallagher
The author is a veteran sports journalist and one of the world's foremost figure skating experts. Find articles and podcasts by Jack on his author page, here, and find him on Twitter @sportsjapan.